Jeff Seid and his diet, training plan and supplementation
Jeff seid is a 20-year-old athlete who already has a lot of participation in competitions, including two Mr Olympia's in the Men's Physique category.
He is a regular in gym magazines and enjoys a huge reputation for his incredible physique.
It is 1.83cm tall and weighs 93kg.
Also get to know its measures:
Arms: 46cm
Waist: 76cm
Chest: 130cm
Twins: 43cm
Forearm: 39cm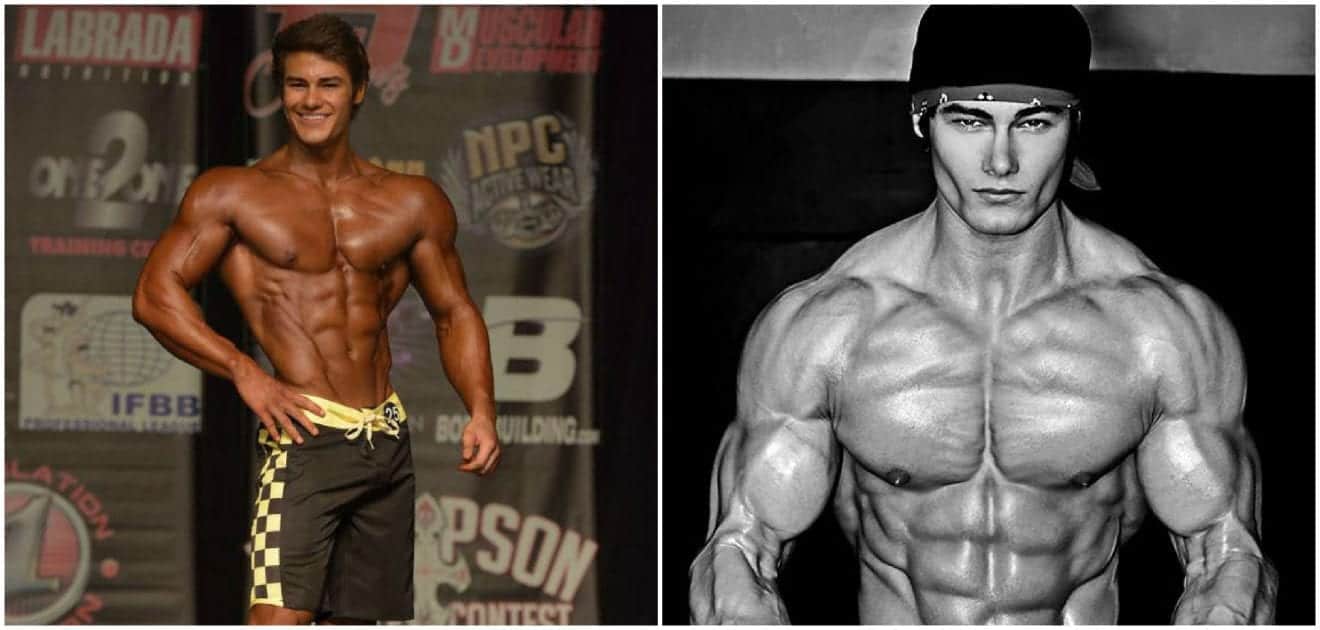 Jeff Seid Training
Jeff Seid trains from Monday to Friday, resting during the weekend.
I bet a lot on super series, uses drop sets and maintains a high volume of training.
Take a look at your workout below.
Just click on the name of the exercise to know its execution.
Monday: Chest - Gemini - HIIT
Normal Set
Normal Set
Normal Sets
Tuesday: Back and ABS
Normal Set
Normal Set
Various abdominal exercises for 10 minutes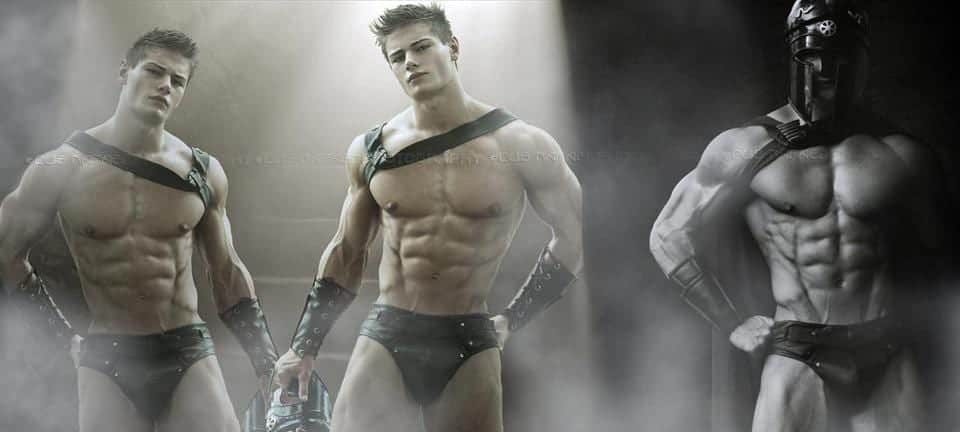 Wednesday: Legs - Gemini - Cardio
Normal Set
Squat 5 series x 15 - 10 - 8 - 6 - 4
Normal Set
Press 4 series x 10 - 8 - 8 - 6
Normal Sets
Thursday: Shoulders and ABS
Normal Set
Various abdominal exercises for 10 minutes
Friday - Arms and Twins
Super Series
Normal Sets
Extra
In addition to weight training, Jeff Seid, bets on cardio every other day, using the method HIIT on a static bike with 30-second sprint intervals and 30 seconds at a comfortable speed, repeating this cycle for 10 minutes.
The loads raised by Jeff for the main exercises are:
Flat bench press: 159kg
Squat: 197kg
Military Press: 115kg
Dead weight: 233kg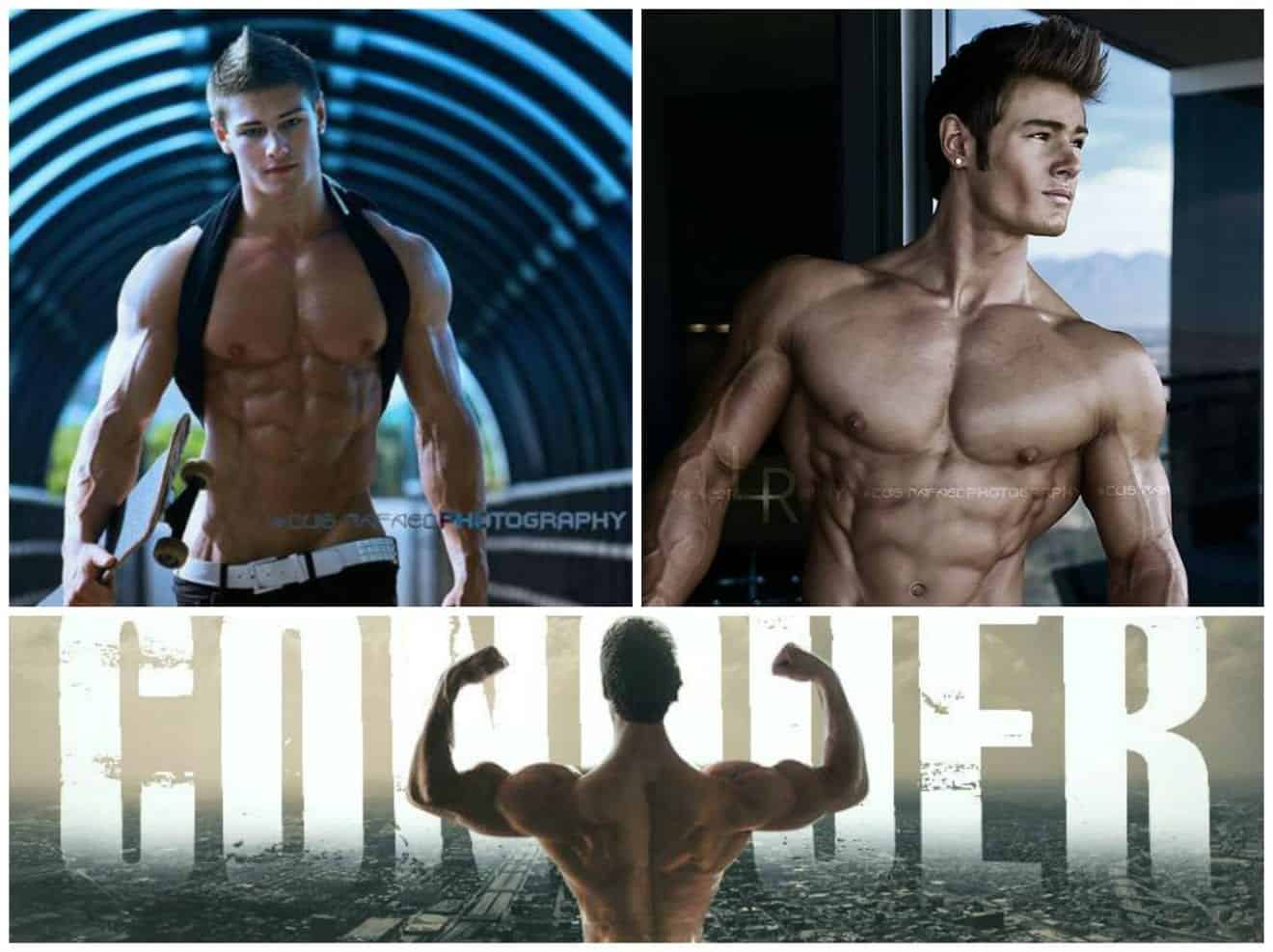 Jeff Seid Diet
Jeff Seid's diet is as follows:
09:00 - 5 Egg whites with 1 yolk, half a bowl of oats and a banana
11:00 - Protein shake with an apple
13:00 - 220g of chicken breast with salad and sweet potato
15:30 - Ham sandwiches with grapes
18:00 - Protein shake
19:30 - 220g of steak with sweet potatoes, broccoli and salad
22:00 - Peanut butter and jelly sandwiches with 2 glasses of milk
23:30 - Half a glass of Greek yogurt with blueberries
Supplementation
Finally, here are the supplements used by Jeff Seid.
Sources used: jeffseid.com and simplyshredded.com