Exercise used to work more intensely on the lower area of the chest.
Main muscles: Pectoral (especially the lower area), triceps and anterior deltoids.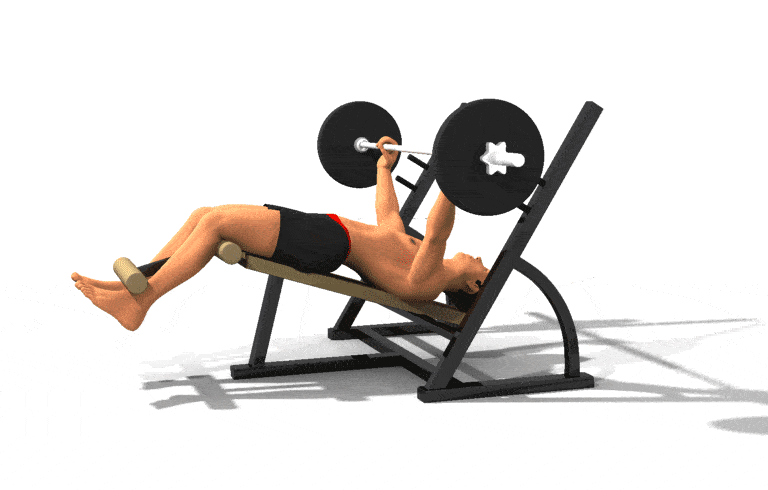 Execution
Lying on a bench declined between 20º to 30º, with the legs gripped, hold the bar as in a regular bench press. Lowers the weight in a controlled way and returns to the starting position.
Accompanying someone during this movement is especially important.
Bank with too much declination.
Overweight.
Excessive use of this movement.
Variants
Declined chest press with dumbbells.