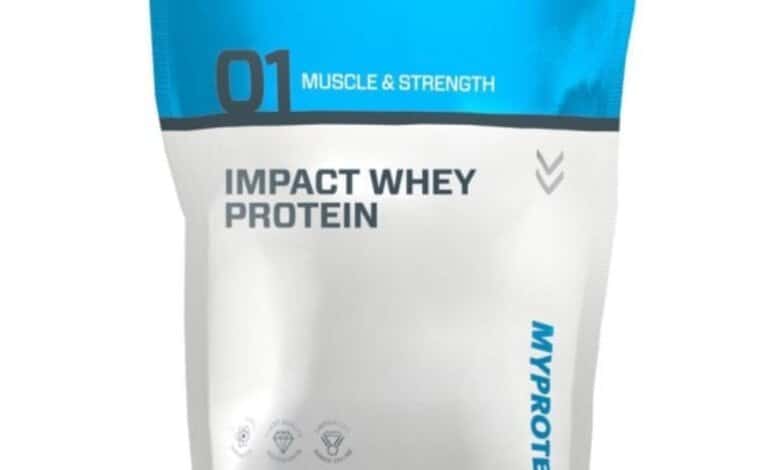 Let's go for the first time to analyze a whey protein and start with one that is gaining a lot of fans in Portugal, this is the Impact Whey of the brand Myprotein.
The review will be the flavorless version, so there are some differences for the flavored versions of this protein, both in terms of price, composition and nutritional values.
This supplement, as the name implies, is a whey protein, that is, a whey protein, and is composed only of concentrated whey protein.
It is available in bags of 1kg, 2.5kg and 5kg for € 14.89, € 30.89 and € 54.89 respectively.
For those who are within the prices of whey supplements, you can easily see that this is a very interesting value.
However, it is increasingly common for low-priced proteins that sacrifice the quality of the product, so we decided to take a 2.5 kg bag of this protein and have a look.
Is Myprotein's Impact Whey worth it?
---
Presentation
The version we have for analysis is 2.5 kg, however, they all come in bags.
For those who usually buy protein supplements from known brands, they are probably used to the traditional protein bucket, however, the bag is equally comfortable and easy to carry.
We found a scoop inside the bag and luckily we didn't have to go very deep until it appeared. Lucky, maybe.
Impact Whey is cream as we can see in the image below.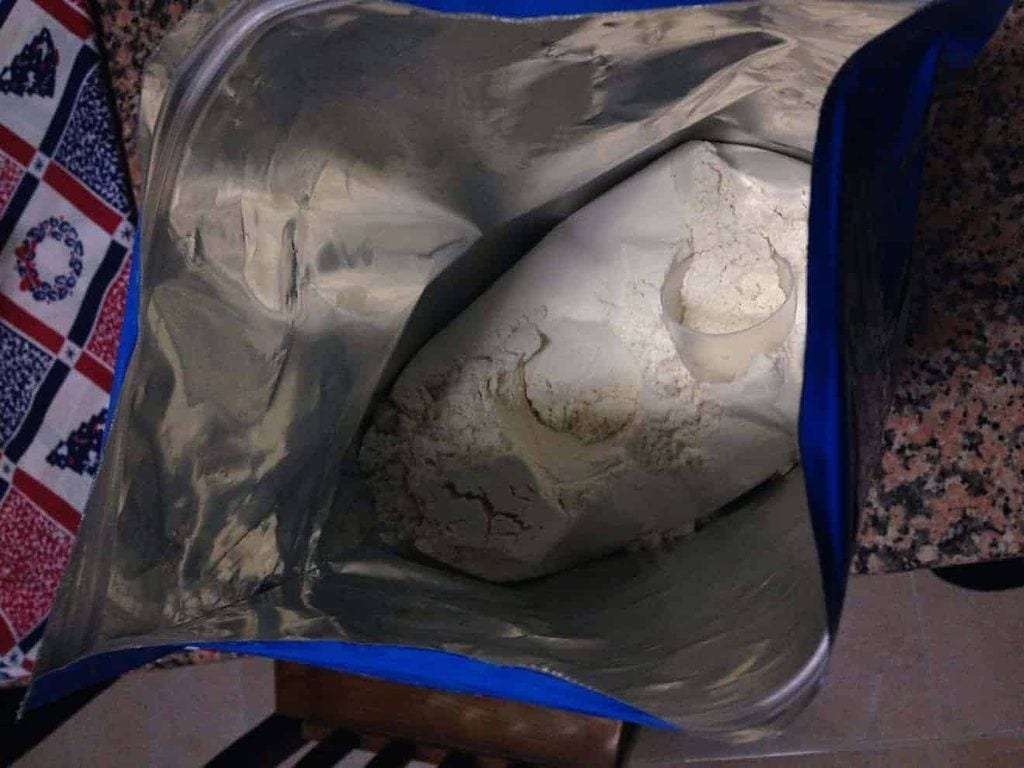 ---
Nutritional value
So let's get to what really matters, if we weren't talking about a nutritional supplement.
The values of this protein from Myprotein are quite interesting, mainly because it is a concentrated and not isolated protein.
| | | |
| --- | --- | --- |
| | 25g | 100g |
| Protein | 20.5g | 82g |
| Carbohydrates | 1.5g | 6g |
| Fats | 1.7g | 6.8g |
---
Each scoop brings an average of 25g, that is, if we use a scoop to make our shake we will have 20.5g of protein, practically the same as a small / medium chicken steak.
If we look at the values for every 100g, we see that Impact Whey is composed of 82% protein, an excellent value for a concentrated whey supplement.
There is little to say about the values of carbohydrates or fat as they are so low, 1.5 g and 1.7 g respectively per shake.
Analyzing in more detail, we look at the ingredients and see that this formula uses only concentrated whey protein and an emulsifier.
That is, just what matters without unnecessary additions.
---
Aminogram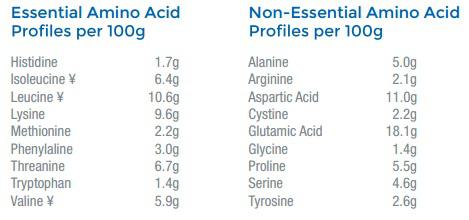 Looking at the aminogram, we see that for every 100g we have 18.77g of BCAA's and 4.7g for each scoop (25g).
BCAA's are the amino acids with the greatest impact on protein synthesis and to put these values in perspective, we compare Impact Whey to the best-selling protein in the world, Optimum Nutrition's Whey Gold Standard.
Comparative
| | | |
| --- | --- | --- |
| | Impact Whey | Gold Standard Whey ON |
| Total Protein / 100g | 82g | 81.6g |
| BCAA's / 100g | 18.77g | 18.71g |
---
Looking at the table we see that both proteins have practically the same amount of both protein and BCAA's.
Nutritionally, it is clearly an excellent protein, with a high protein value and BCAA's.
---
Flavor
This is where the biggest problem lies, not only with this supplement, but with any flavorless protein.
Protein tastes bad.
Although the taste is always subjective, hardly anyone will praise the taste of this supplement and, from the first times it requires a little effort to drink it (and probably a grimace too).
As whey protein is normally used after training in combination with carbohydrates, we tried two homemade mixes: one with banana and one with powdered nesquik. Both smoothies were nice.
You have two other alternatives.
Impact Whey with flavor or the popular FlavDrops, which are drops that you can add to any supplement to give a pleasant taste.
Anyone who is going to drink this protein with nothing added will probably wrinkle their nose the first few times, however, the fact that it has no flavor is excellent for those who want to make mixtures.
---
Price
This is where this supplement really stands out, as it has a price well below the average of those we find in the most well-known brands.
| | | | |
| --- | --- | --- | --- |
| | 1kg | 2.5kg | 5kg |
| Doses | 40 | 100 | 200 |
| Cost Per Serving | € 0.37 | € 0.31 | € 0.27 |
| Cost 100g / protein * | € 1.81 | € 1.50 | € 1.33 |
| Total cost | 14.89 | 30.89 | 54.89 |
* The cost per 100g of protein, refers to the amount paid for each 100g of real protein. While the cost per dose refers to the cost per scoop, in this case 25g and which contain 20.5g of protein, the cost per 100g of protein refers not to 100g of product but to 100g of protein itself.
In the 2.5 kg version, each dose costs only 31 cents.
To put these values into perspective, let's compare this Optimum Nutrition whey supplement again, as they are nutritionally very similar.
Since the average value for the 2.2 kg protein of ON is 60 €, each dose costs an average of 78 cents, which is more than double.
Finally, it is interesting to look at the value for each 100g of protein which is only € 1.5 in the case of the 2.5kg format, and € 1.33 in the 5kg version.
We just say, because in the case of Optimum Nutrition protein, the value for each 100g of protein is € 3.12!
---
Where to buy?
You can find this supplement available here.
---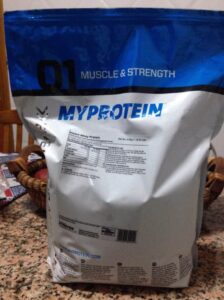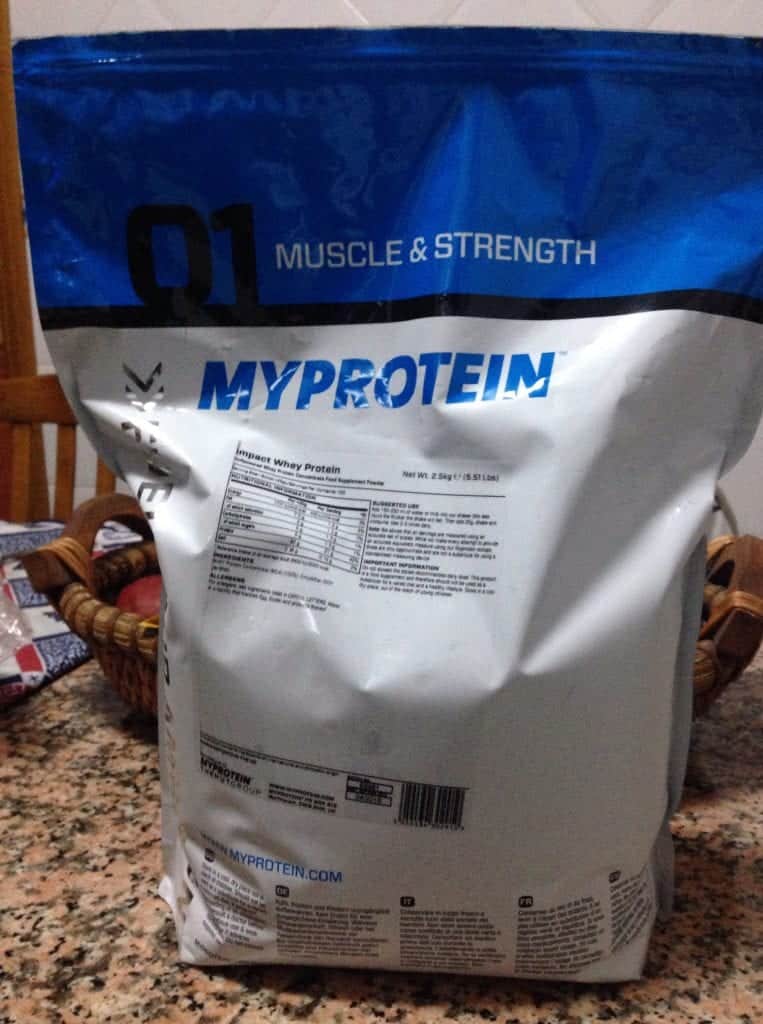 ---
Conclusion
Impact Whey has an excellent percentage of protein (82%), with a huge amount of BCAA's (18.7%), making it an excellent choice from a nutritional point of view.
In addition, it is probably the protein with the best quality / price ratio currently available on the market.
The only downside is the taste, although this is something that happens in any protein supplement with no added flavor.
For those looking for quality protein at a good price this is an excellent bet.
Have you used Impact Whey?
Leave your opinion in the comments!