Training at home went from being an exception to something common given the current situation.
Many were the ones who set up a small gym at home, or bought some material just to get some exercise.
However, setting up a complete gym is not exactly affordable due to the price and space.
The good news?
With some space available you can set up your gym at home and we will give you some suggestions.
We tried to keep the price as low as possible without losing quality in training.
Grades
The chosen equipment allows you to train the whole body, and with a good plan, gain muscle mass. They have everything you need to evolve if you are at a beginner or medium level.
We earn a small commission if you buy some Decathlon equipment through the links. This allows you to maintain the site and in no way influences your choices as you will see from the chosen material.
Set up your home gym
Inclined bench
Domyos weight training bench 500
We started with the bank with a slope.
You can do different exercises here, and the possibility of changing the incline brings many advantages.
Inclined chest press, shoulder press, dumbbell row and more.
You find this Domyos bank here.
Alternative
Inclined and declined bench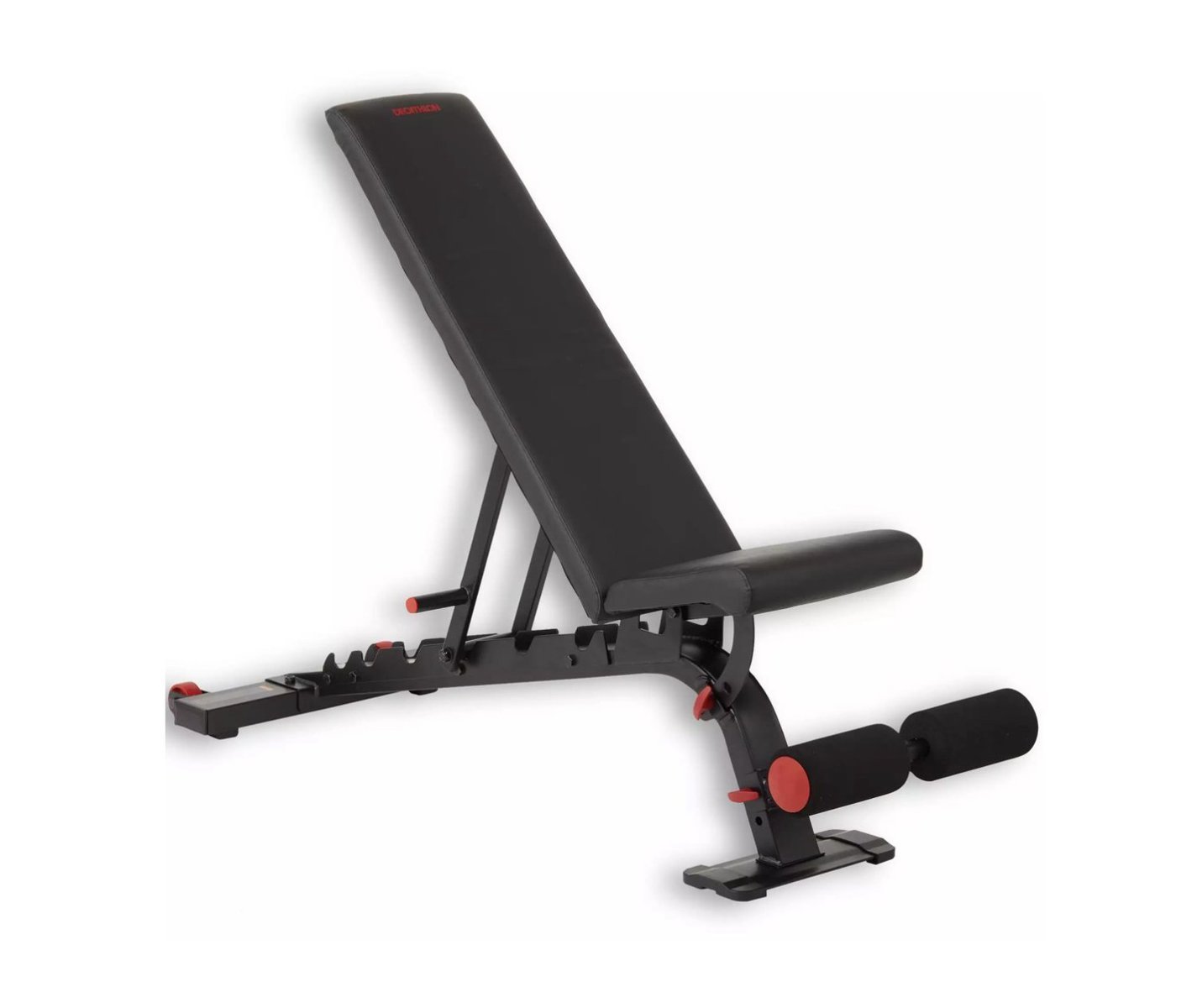 Domyos reinforced weight bench
A little more expensive, much better.
We put the bank up because the purpose of the article is to set up a gym in a budget home, but if you have extra money, it is worth betting on this bank.
More resistant, stable, with declination.
A bank of excellent quality.
You find this bank here.
Weight training bar 1,55m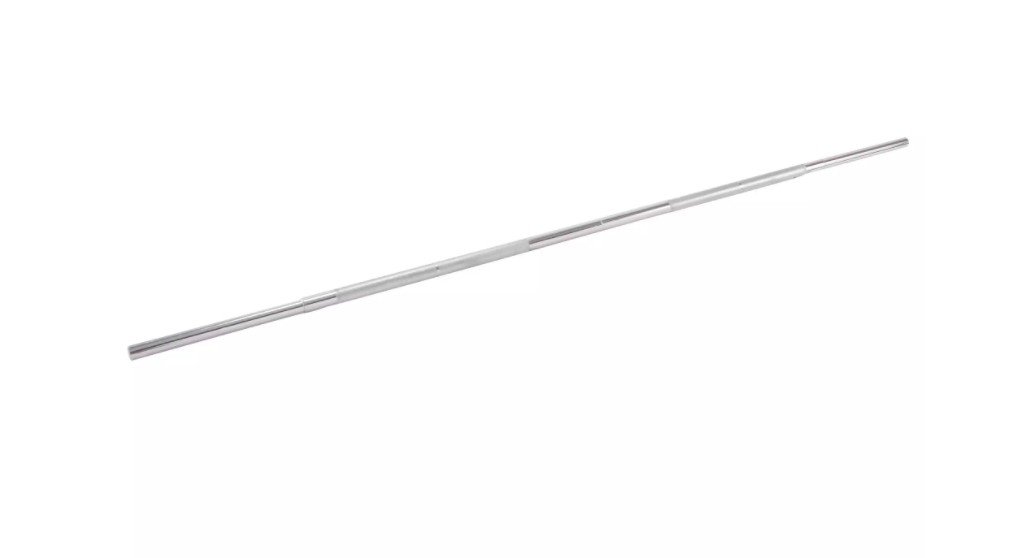 Domyos weight training bar 1,55m
You can train without a bar, but it's not the same.
With the 1.55m bar you can do a huge variety of exercises.
Dead weight, paddling, bicep curl.
With support the list is really varied and complete, since you can include squats, bench presses, military press, among others.
In short, a 1.55m bar is a good buy, although the next suggestion is better, especially if the budget is tight.
This bar is available here
Dumbbells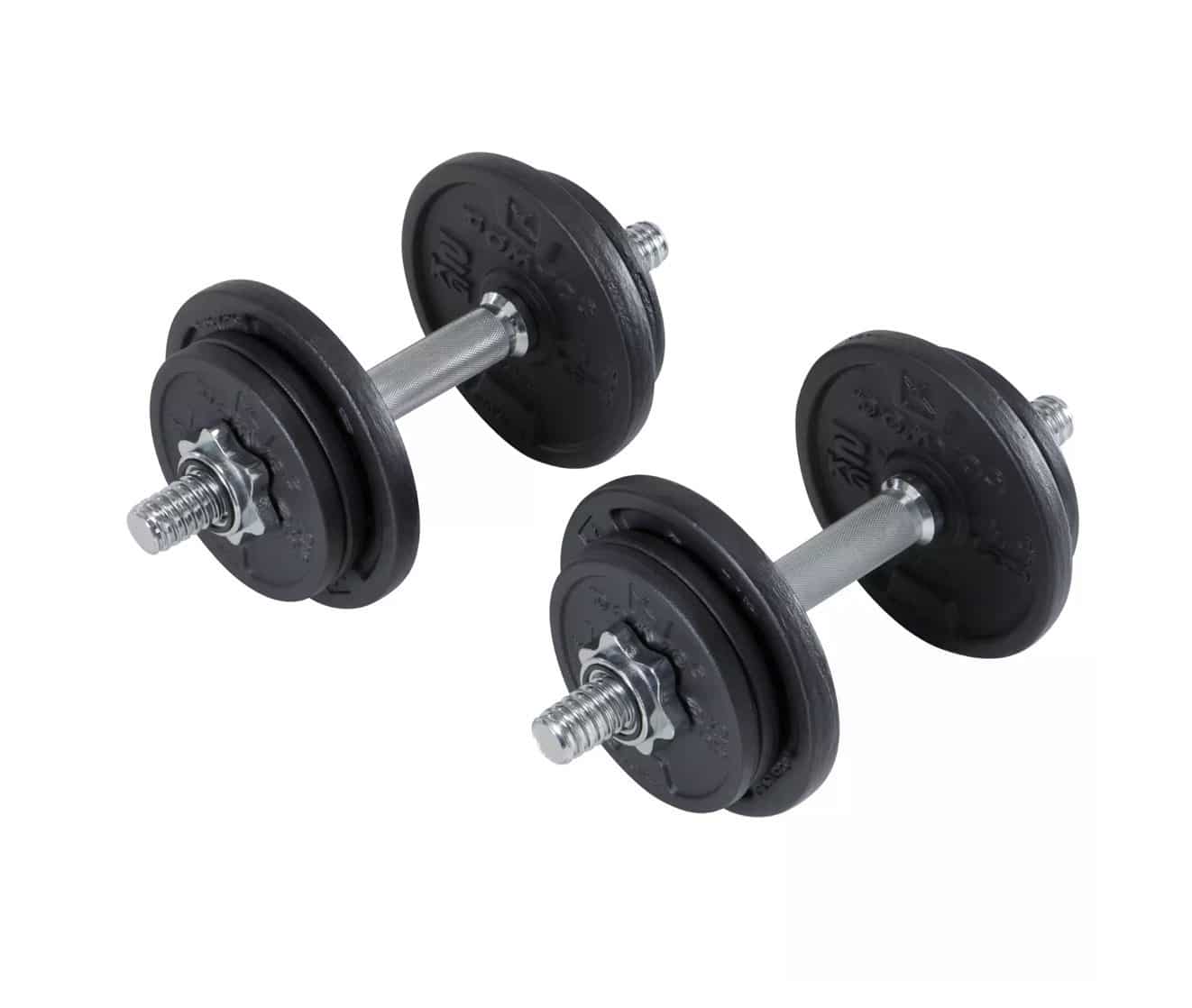 Domyos dumbbells for bodybuilding
Probably the most important equipment on the entire list.
With dumbbells you can train your entire body.
Floor chest press, standing shoulder press, standing tricep extension, squat, deadlift (?).
These are not the cheapest, but the difference is small and it pays off.
If you want to spend even the bare minimum, then dumbbells are the right choice.
This Domyos model is available here.
Weights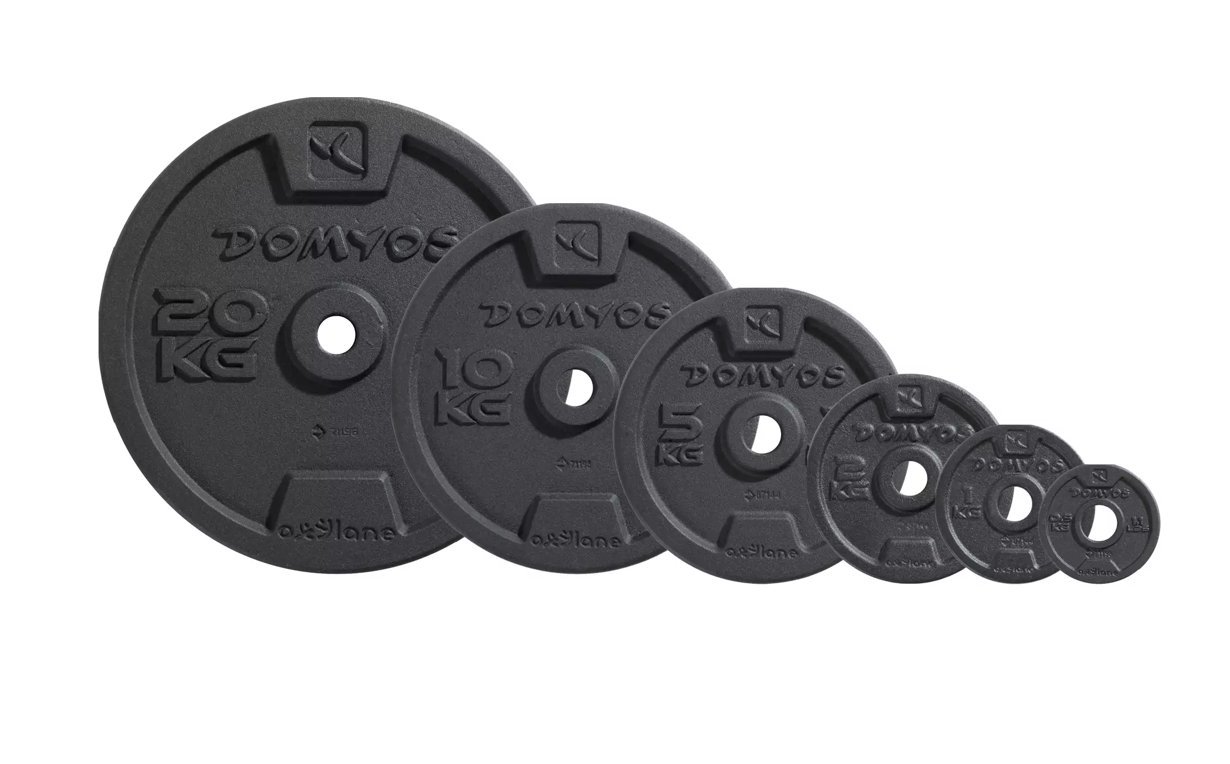 Domyos cast iron weight training discs
Finally, weights.
Depending on your level and strength, you will need more or less weights.
They can be used both in the bar withO in the dumbbells and allow you to have an economical but effective gym at home.
You find these discs here.
Conclusion
And this is it.
If you think there is something that should be added, leave it in the comments, but don't forget, this is an economical version.
The products used are from the Domyos brand, not only because of the small partnership we have, but because we believe in the value they bring to the customer in terms of price / quality, however, there are more brands that you can choose from.
What matters is to maintain your training.