Interview with athlete Flávio Martins.
Name: Flávio Martins
Age: 28 years
Height: 1.75m
Off-season weight: 85
Competition weight: 71kg
Carlos Rebolo Men's Physique Cup up to 1,77m - 2nd place
Nacional Men's Physique 2015 up to 1,75m - 1st place
How and why did you start training?
I started training a little late, at first due to my studies I could only do two or three workouts a week, and it took me a few years to have the need and the possibility to ?breathe? this world, until he started to be a part of me.
I started taking the first steps at the encouragement of a friend who owned a gym.
From a very early age, he saw in me what I call a "hardhead", and what always fascinated me was to get out of my comfort zone, and with that, get to know me from end to end.
What led you to compete?
The competition emerged in 2014 as a personal challenge, it was like the "icing on the cake" and, of course, the encouragement of the people around me when they saw the dedication to sport and the discipline required to take the stage.
It was also a complement to my profession as a Personal Trainer.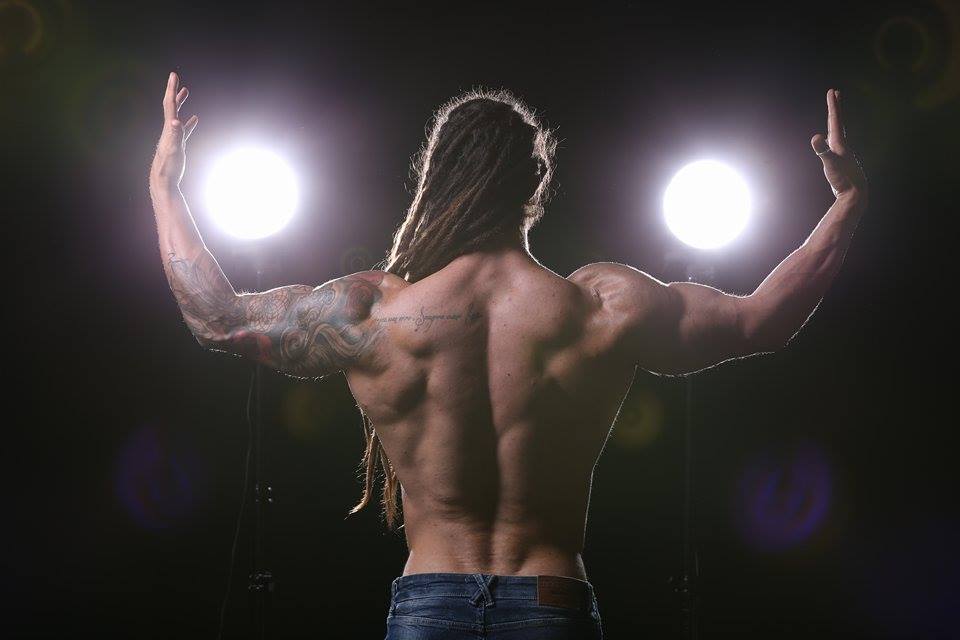 What kind of food do you follow?
Throughout the year and regardless of the purpose, I value being as clean as possible, yes it does differ in quantities / volume of food and some variation of food.
I always use a carb cycling scheme, where I vary amounts of carbohydrates, regardless of the phase I am in, I do zero medium and high days in carbohydrates, or low and medium or medium and high.
Meal 1
50g of oats
200ml of egg whites
1 whole egg
1 scoop of whey
Multivitamin
Meal 2
100g rice
200g chicken
Green apple
Meal 3
80g rice
200g turkey steak
Green salad with olive oil
Meal 4
2 cans of tuna
Slice of wholemeal bread
Meal 5
250g fish
200g broccoli
Meal 6
40g casein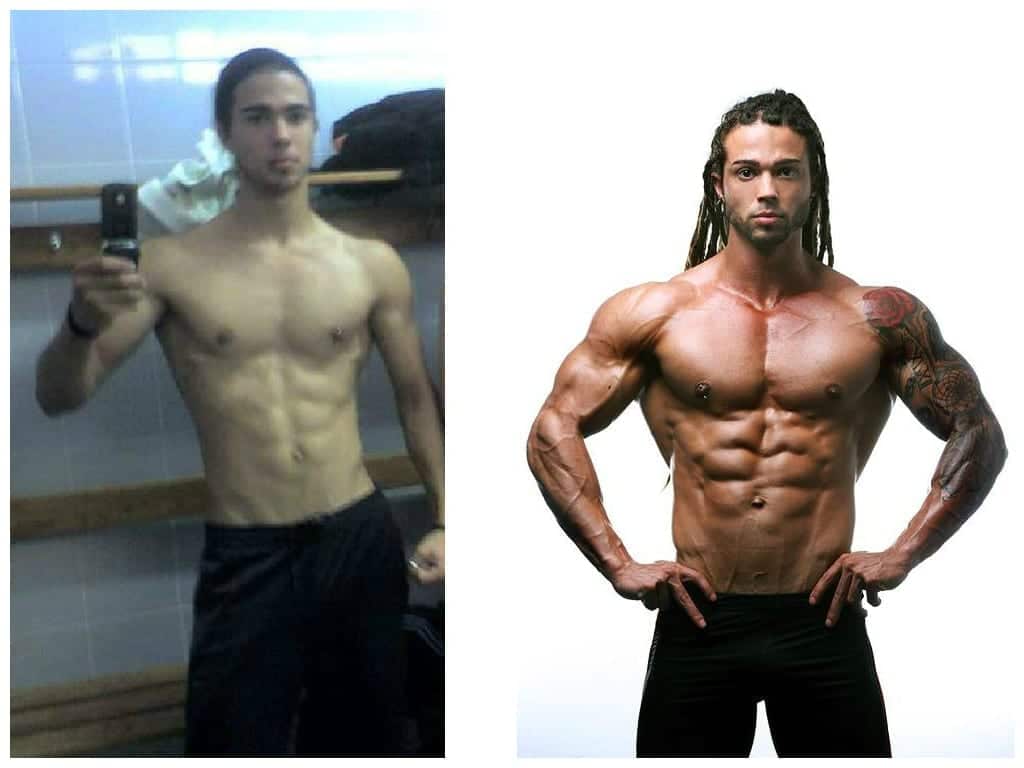 What kind of training do you follow?
My training always goes according to the diet / phase where I am, to be honest I like to train HEAVY, but I always give priority to the correct execution of the exercise.
Back training example
Elevations - 3 series x max
With 40 seconds of rest plus a maximum set with 10 seconds of rest between repetitions until failure.
Front handle with rope - 4 sets x 10 repetitions
Where I pay attention to the rotation of the forearm / wrist at the beginning and end of the exercise, for greater expansion and contraction of the latissimus dorsi.
Supinated train handle - 4 sets x 10 repetitions
With 2 seconds of isometry in the concentric phase
Multistation pullover with rope + Pulled at the nape with hand rotation out - 3 series x 10 + 10
Lifts with joint handle - 1 series x Until failure
What are your three favorite exercises?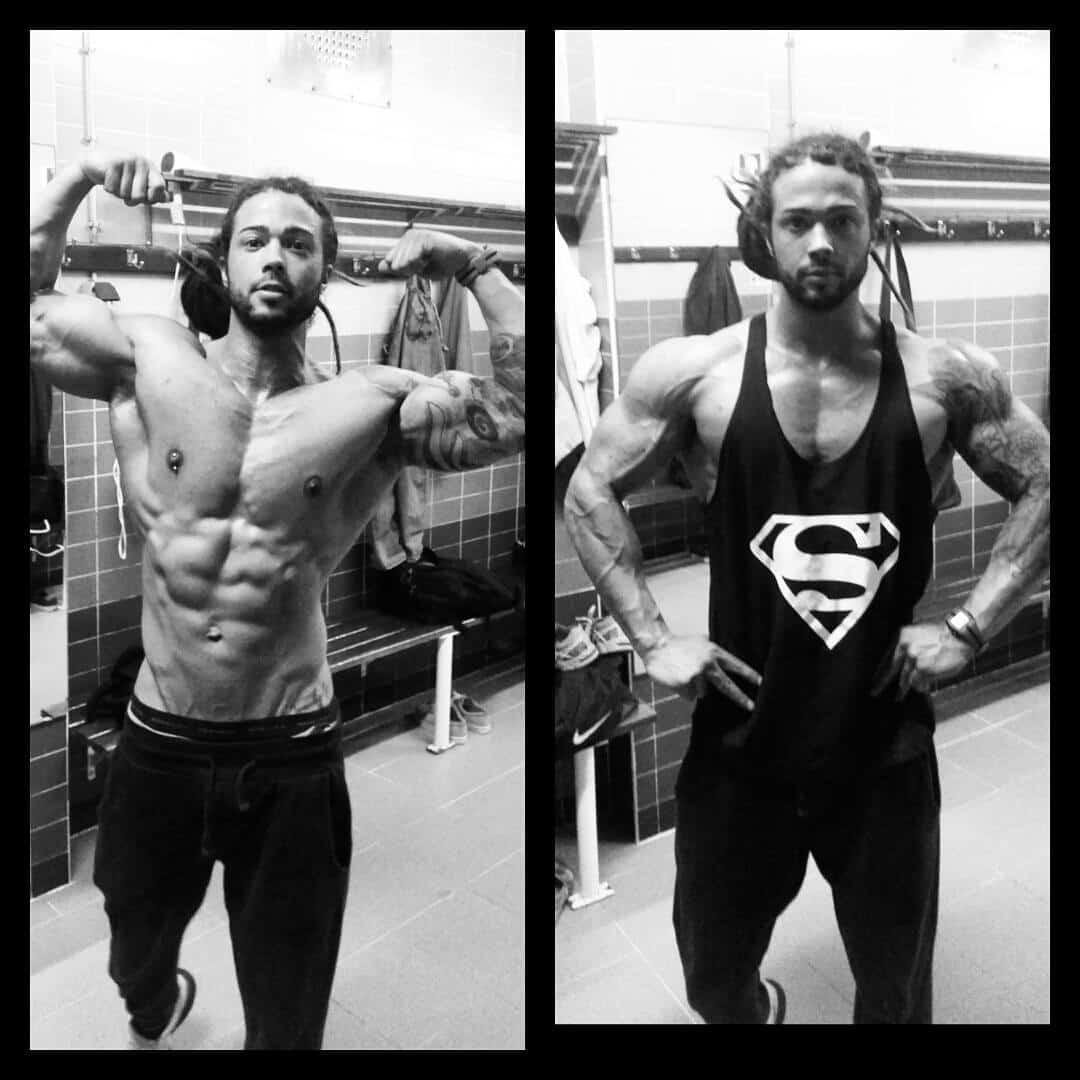 What are the main differences when you want to gain weight and when you want to lose fat?
The most significant difference is the volume of food, in bulk I am two more Flávios (ahah), while in the cut phase I am only half a person, although I am more comfortable in this phase.
In terms of food choice, macros are also changed, in bulk I load carbohydrates (Basmati Rice, Sweet Potatoes, Oats) and low fat.
In cut, I lower the carbohydrates and increase the fats (Olive oil, fish, nuts, peanut butter), also at this stage the consumption of proteins is high (white, white meat, fish).
Where does your motivation come from?
The motivation comes from within, to want to overcome myself, compete with myself, evolve and really get to know my body and mind to the extreme.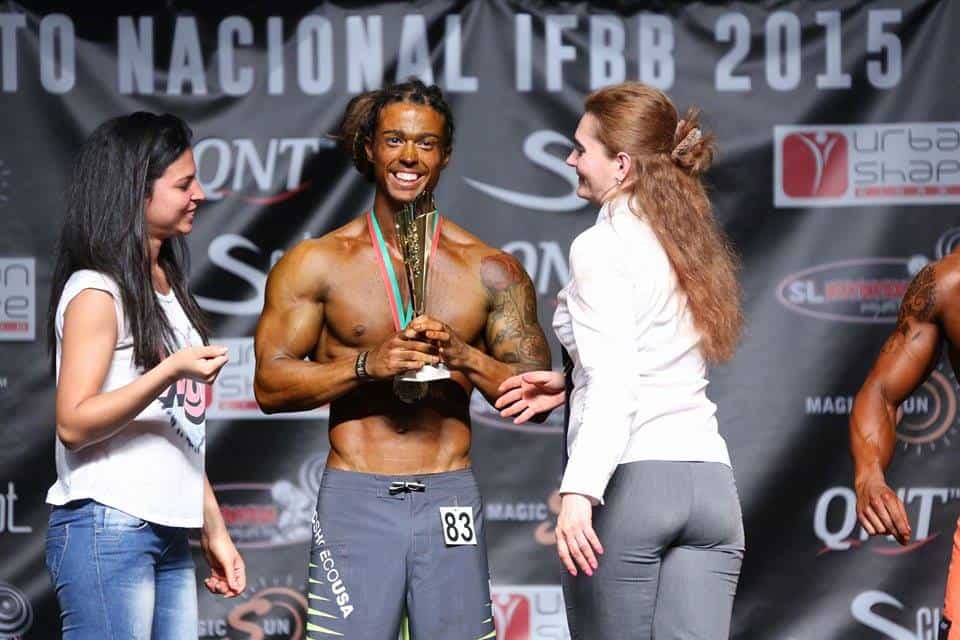 What supplements do you use?
Protein
Waxy Maize
Vitamin C
Caffeine in capsules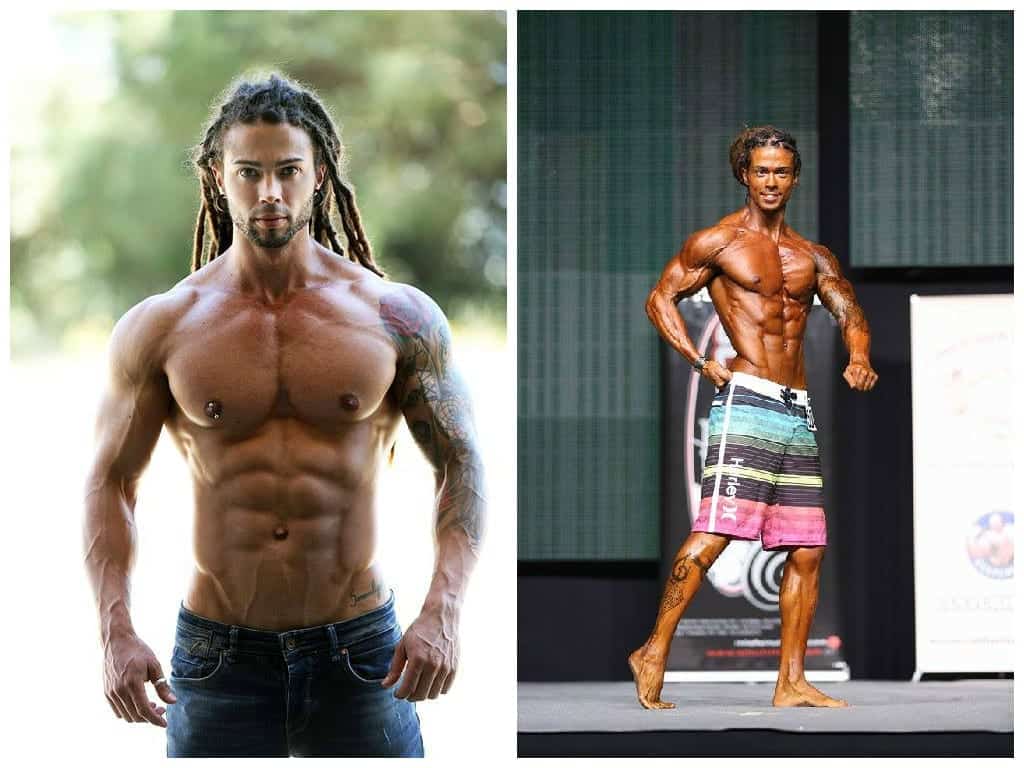 Any tips in particular for those just starting out?
Well, especially not being in a hurry and not wanting everything at once, being persistent and facing the natural barriers that our sport represents.
Setting goals is very important, as is discipline, being hardheaded and not giving up.
Most important of all?
To be the best of ourselves!
You can find Flávio on the social networks below.
Instagram Flávio Martins - oivalf_martins