Interview with athlete Eduardo Fonseca.
Name: Eduardo Fonseca
Age: 22 years
Height: 1.77m
2nd ranked PowerExpo Men's Physique category up to 1.78m
6th Overall
How and why did you start training?
My sports walk started at the age of 5, I went through several sports to have a wide experience of sports stimuli.
I ended up staying at Natação where I had a great journey at the Academico de Viseu, where I became national champion in the 4 × 100 free relay and won other titles as an individual athlete.
After I gave up swimming around the age of 15, I started to practice weight training, I was very thin, I needed to gain more ?body?.
I was unhurried, and little by little I started to gain weight, initially I weighed just 60kg. At this stage I just looked at the scale, all evolution was on the scale, little or nothing was aware of the matter and I never had anyone to make me a training plan.
Over the years, muscle maturity began to emerge, although there were some prolonged stops during this route due to academic factors, etc.
Nowadays I train daily, it is unthinkable to miss a workout, everything has method and discipline, the goal is indefinite. Live one day at a time without wanting to overtake others.
What kind of food do you follow?
I make my diet based on my macronutrients calculated for the day-to-day (proteins, carbohydrates and fats).
The foods I use most are: chicken breast, hake, catfish, salmon, tuna, beef, broccoli, rice, sweet potatoes, oats, almonds, among other healthy foods.
I take advantage of Sundays to make a cheat meal, usually at the end of the day. I am completely in favor of the cheat meal, more for a psychological reason than a physical one.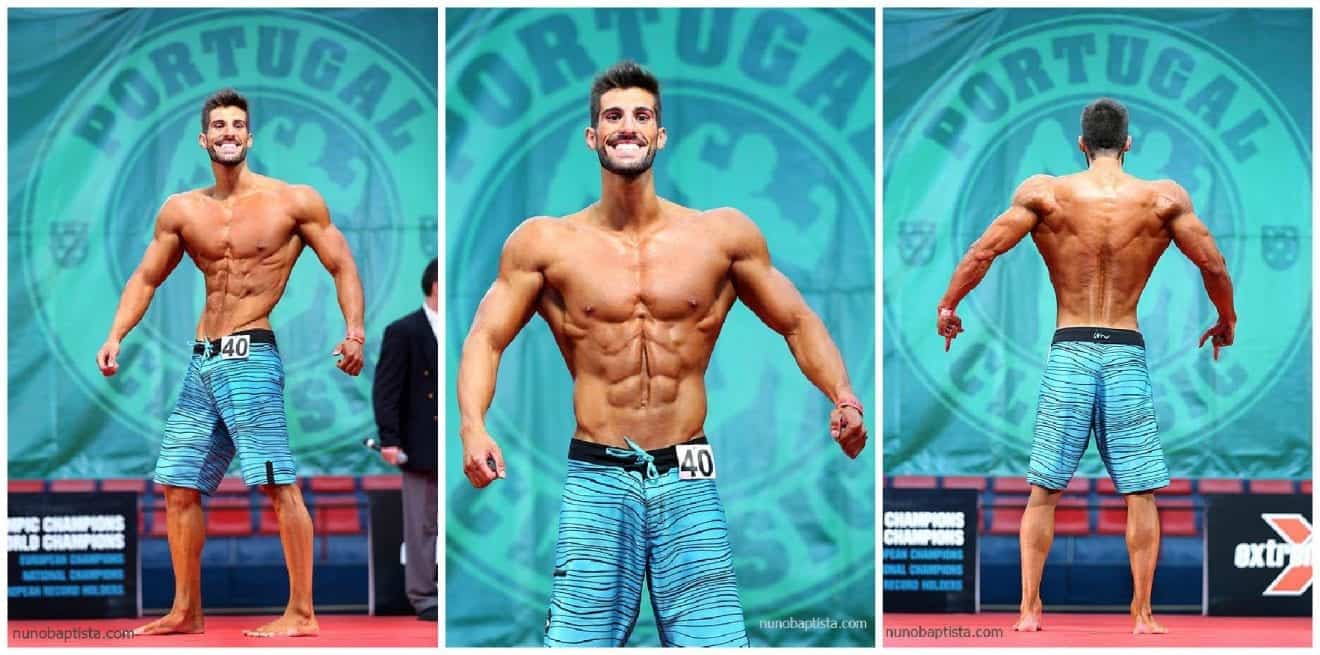 What kind of training do you follow?
My workouts are mostly hypertrophy, I do dropsets, superseries, interval training (HIIT).
The aim is essentially to improve my weaknesses and maintain my strengths!
Example of Eduardo's hypertrophy training.
Back / Shoulders / Trapezoid
? Barbell Rowing – 1×16, 1×12, 3×6-10
? Front Pulley Pronated – 3 sets x 8-12
? Low Neutral Rowing – 3 sets x 8-12
? Close Grip Pulldowns – 2 to 3 sets x 12-15
? High Rowing - 4 sets x 10-15
? Trapezius with Dumbbells – 3 sets x 8-12
? Barbell Shoulder Press – 3 sets x 6-10
? Lateral Raise - 3 sets x 10-15
? Cable Lateral Raises – 2 sets x 15-20
Cardio: 15 min HIIT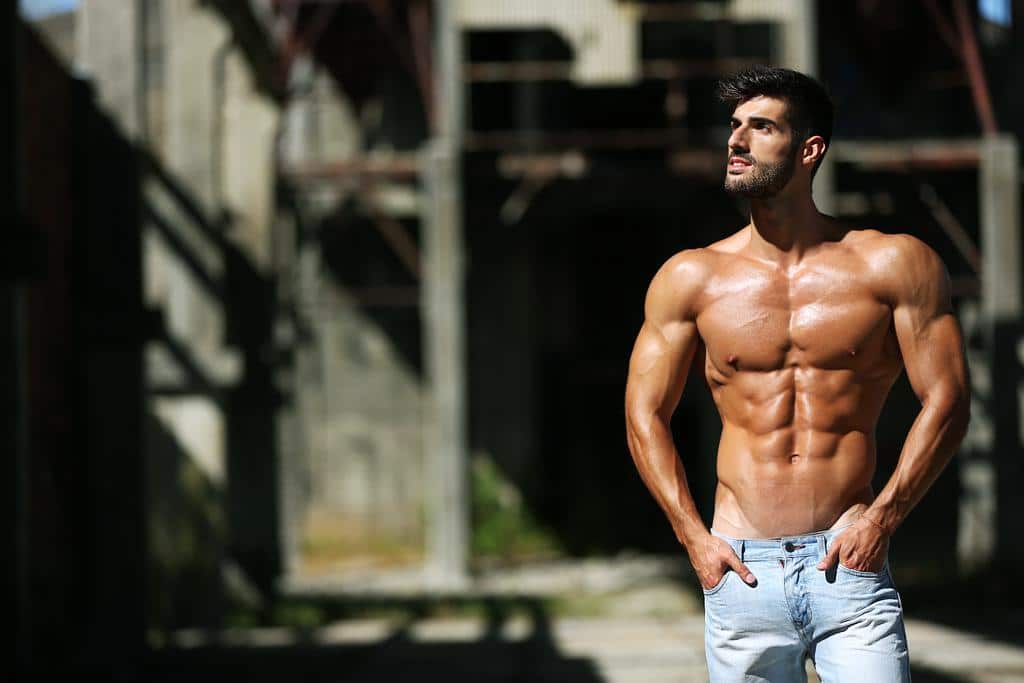 What are the main differences when you want to gain weight and when you want to lose fat?
The main difference starts with the diet, the ?starving? it's part of everyday life, I never seem to feel full, and that's what it really costs in the last few weeks of preparation when I'm losing fat.
In the cut phase, I tend to reduce loads, due to the decrease in energy resources.
However, the important thing is to stay focused, because when the mind wants, the body reaches!
Where does your motivation come from?
The main motivation is the people who support me, I don't want to disappoint them and I also want to be an example of motivation for them!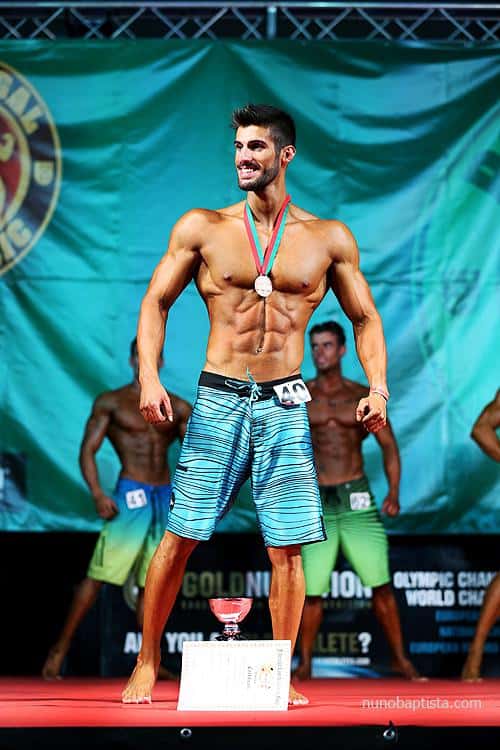 What supplements do you use?
Maltodextrin
Omega 3
Vitamin C
Any tips in particular for those just starting out?
Do not expect to see results from one day to the next and do not give up right away at first, be patient, the results will start to emerge little by little!
Instagram Eduardo Fonseca