Glutamine, what is it for? How to take it, what are the benefits and much more.

If you've ever taken a stroll through any sports supplement store, you've probably come across this name.
Glutamine is almost a mandatory item on the shelves of these stores, alongside proteins and BCAAs. But do you know what glutamine really is?
And most importantly, do you know its benefits, especially when we talk about bodybuilding?
In this comprehensive guide, we will unravel all the mysteries surrounding this popular supplement.
You will find out not only what it is, but also what Glutamine is for in the context of bodybuilding, how to take it to maximize its effects, and what benefits you can expect when including it in your training regime.
Note: Glutamine has a wide range of applications and benefits, from muscle recovery to strengthening the immune system.
However, in this guide, we will focus specifically on the impact of glutamine on bodybuilding.
So, get ready to find out everything and more about this supplement that has everyone talking!
What is Glutamine?

So, let's simplify this: what is glutamine?
Basically, it's an amino acid that your body can even produce.
But wait, it's not quite that simple.
Glutamine is what is called a conditionally essential amino acid.
This means that, in normal situations, your body does the job and produces what you need.
But at certain times, such as when you are under extreme stress, such as burns or serious illnesses, the body cannot produce enough and then glutamine becomes essential.
In other words, you will need to obtain it in other ways.
What is glutamine used for?

Well, this amino acid is the one that is most present in your muscles, of all the amino acids present, which already gives you a clue as to its benefits.
Speaking of glutamine and benefits, one of the most talked about is exactly its role in muscle recovery.
In other words, it really comes in handy, especially after intense leg training.
If it works, of course.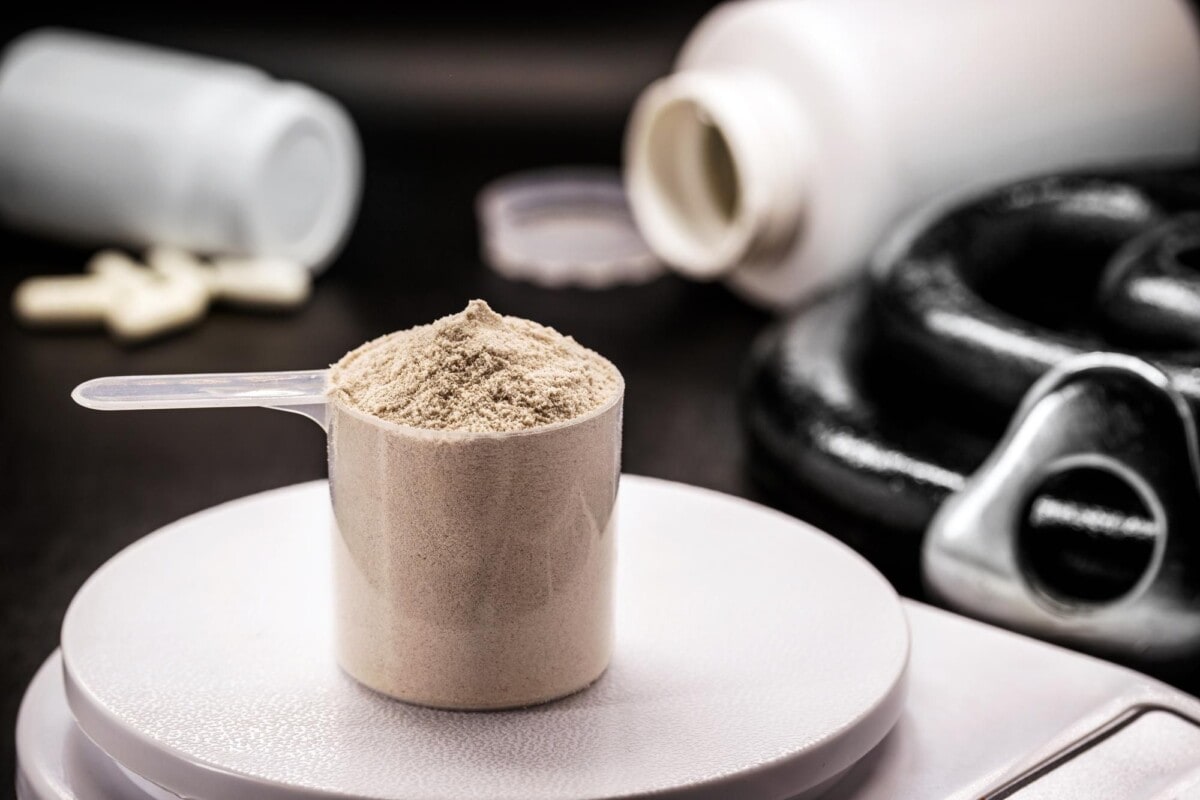 But where do you find it?

Glutamine is present in foods that are probably already part of your diet if you go to the gym and follow a diet rich in protein.
We are talking about meat, eggs, fish and other sources rich in protein.
But if you want to go further, you can also opt for L-glutamine supplements, which is basically the purest and most concentrated form of this amino acid.
Who is Glutamine for?

This is one of those supplements that, in theory, are great. But in practice, things are not quite like that. There are those who take advantage, there are those who can take advantage, and there are those who don't even feel the difference.
So, who is really going to feel the benefits of Glutamine?
If you practice endurance sports, such as marathons, or if your training sessions are intense and very long, then Glutamine may be useful for you.
This amino acid can help you recover and maintain muscle mass.
And who can benefit from it?

If you are cutting calories to get into summer in shape, L-Glutamine may be useful.
Imagine that you are doing weight training every day, adding cardio to the mix and cutting about 500 calories.
Here, glutamine, as it can have benefits in terms of recovery and maintenance of lean mass, can bring benefits.
Now, who can do well without it?

If you already have a very good diet, rich in quality proteins, and if your training is balanced, you probably won't notice much.
This is because your glutamine levels should already be high, especially if you are already taking a Whey Protein supplement or other protein supplements.
In short, the usefulness of glutamine largely depends on your lifestyle and training goals. If your workouts are very intense, or you follow a very restrictive diet, this amino acid can bring benefits.
But if you are already doing everything in a well-planned and rigorous way, you may not notice much of a difference.

What are the true benefits of glutamine?

You already have an idea of who this amino acid can be useful for, but now let's get into the details, because the subject is more complex than it seems.
First, let's talk about recovery.
Whether you're working hard at the gym or training for a marathon, glutamine can be beneficial for muscle recovery.
And that's not all, its benefits also include better performance in long-term sports.
Imagine you are running a marathon: your levels of this amino acid will drop and supplementation makes perfect sense to improve your performance and recovery.
Now, the anti-catabolic effect of glutamine is another possible benefit.
This amino acid can also help preserve your muscle mass, even when levels of the catabolic hormone cortisol are high.
But be careful, as you may have already noticed, Glutamine does not always lead to great benefits.
If your training is lighter, like 30 minutes of intense exercise, your glutamine levels probably won't drop much.
Therefore, unless you are on a low-calorie or low-protein diet, the benefits of glutamine may be more limited.
And what does glutamine NOT do?

Well, if you're already on a well-balanced diet and have well-planned training, don't expect miracles.
A study compared two groups of young people between 18 and 24 years old, one taking glutamine and the other maltodextrin, and guess what?
The results were practically identical.
What's more, if you're thinking about high-intensity, short-duration sports, glutamine probably won't make a big difference.
And since we're talking about supplementation, a combination that can significantly help with recovery is BCAA + Glutamine?
This combination can be a good help for those who want to maximize recovery and performance.
Glutamine, how to take it and what dose to use?

First, the best times to use this supplement are before and after training.
Why?
To keep your levels up and make the most of its benefits.
Now, regarding the dose, the values vary.
If you are thinking about L-Glutamine, the most common form of this amino acid, the minimum recommended dose is 5g per day.
But if you want to go further, you can take 5g before and 5g after training.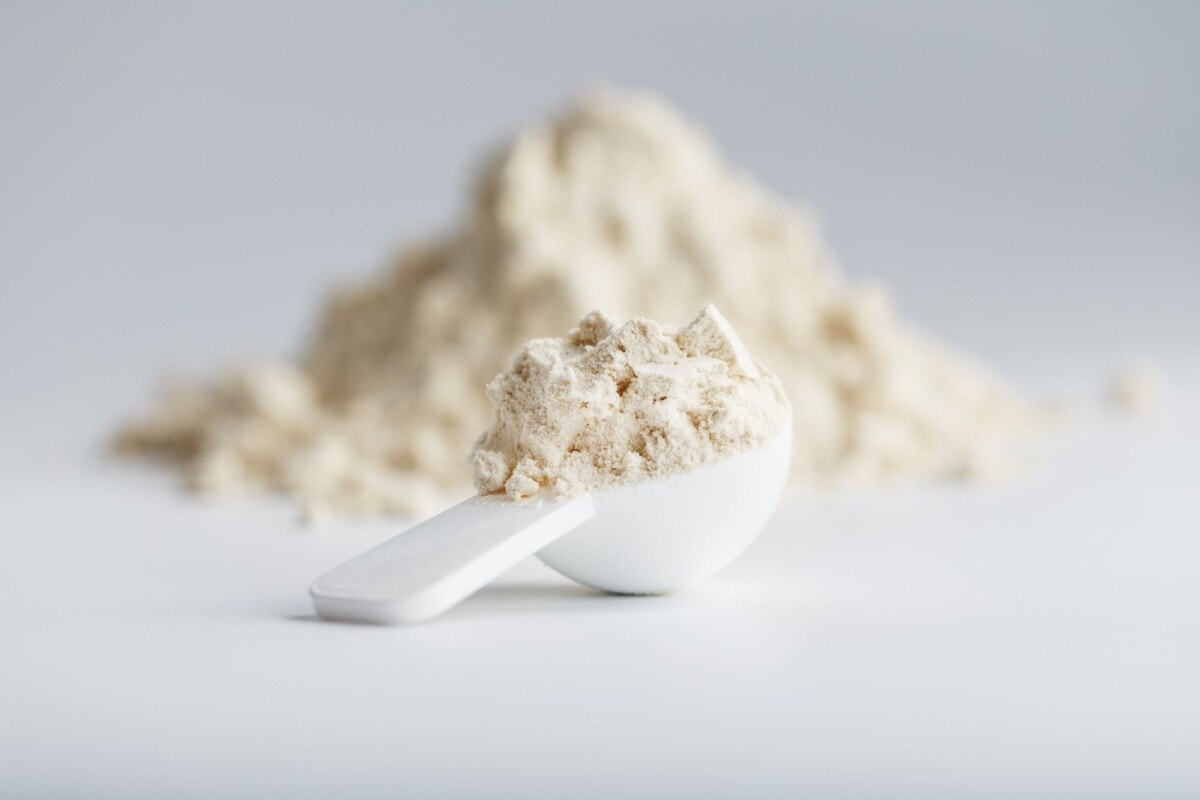 Where to buy?

A L-Glutamine from Myprotein It is a safe and cheap option.
But Bulk isn't far behind either and offers an excellent quality/price ratio that you'll find here.
The trick is to choose a trustworthy brand that won't bankrupt you.
Now, the big question.
Glutamine, is it worth it or not?

If you read the entire article, you should already have an idea. But if you just skipped to the end, the answer is: it depends.
You have to take a look at the section on "who is glutamine for?" and see where you fit in.
If you are constantly training very intensely and on a low-calorie diet, the answer is possibly yes.
But if you already have a good diet and even take Whey Protein, then perhaps glutamine won't make a big difference for you.
Which group do you fit into?
And by the way, if you have experience with this supplement, what is your opinion?
References

http://www.ncbi.nlm.nih.gov/pubmed/11822473
http://www.ncbi.nlm.nih.gov/pubmed/18806122
http://www.ncbi.nlm.nih.gov/pubmed/17111006
http://www.ncbi.nlm.nih.gov/pubmed/11834123
http://www.ncbi.nlm.nih.gov/pubmed/9830832
http://www.ncbi.nlm.nih.gov/pubmed/10780937
http://www.ncbi.nlm.nih.gov/pubmed/10368336