In category 212, Flex Lewis was once again champion.
Second was Jose Raymond, who had taken third place last year, and Hidetada Yamagishi took third place this year.
In fourth place was the athlete David Henry, who had taken the ninth position in 2014.
To close the Top 5, was Eduardo Correa, Brazilian athlete who had been in the second position last year.
1st place - Flex Lewis
2nd place - Jose Raymond
3rd place - Hidetada Yamagishi
4th place - David Henry
5th place - Eduardo Correa
All participants and their classifications in category 212.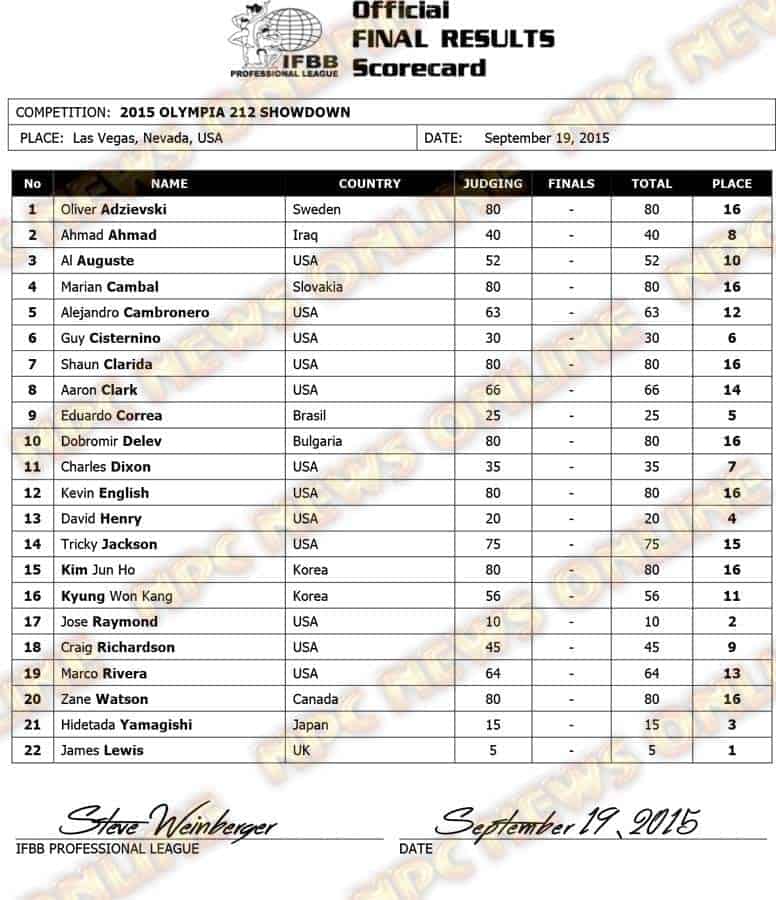 Photos by muscledevelopment.com and results by npcnewsonline.com