In the main category of this competition, Phil Heath is again champion and is already in his fifth victory in this competition.
The biggest surprise was the absence of Kai Greene, Phil's direct opponent, leaving Dexter Jackson in second place, he who had been in fifth place the previous year.
In third place was again Shawn Rhoden, and Dennis Wolf also repeated last year's classification, being in fourth place.
Fifth was Mamdouh Elssbiay, also known as Big Ramy.
1st place - Phil Heath
2nd place - Dexter Jackson
3rd place - Shawn Rhoden
4th place - Dennis Wolf
5th place - Mamdouh Elssbiay
Complete classification of all athletes who competed in this category.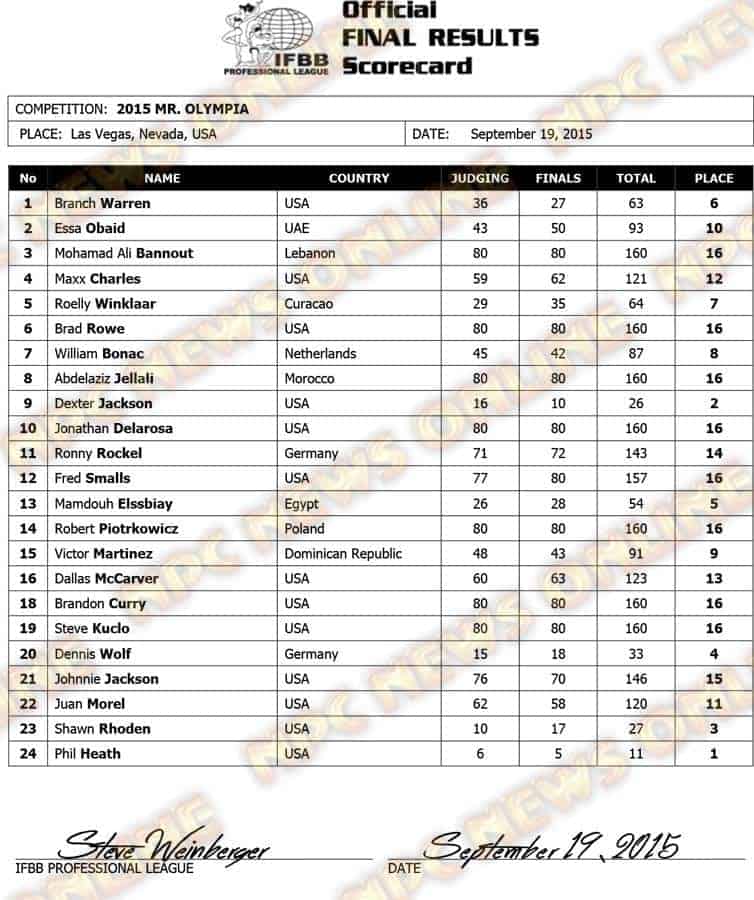 Photos by muscledevelopment.com and results by npcnewsonline.com