Xtreme Mass Gainer is a hypercaloric supplement from the Xcore Nutrition brand and is one of the best-selling products of its line in Portugal.
For those unaware, a hypercaloric/gainer supplement serves to help increase muscle mass/weight.
We will review the supplement through its label and the benefits proclaimed by the brand in relation to the product in question.
The brand highlights:
1315 calories without sugar or aspartame
50g high quality protein
Inositol
Creatine
BCAA's
Glutamine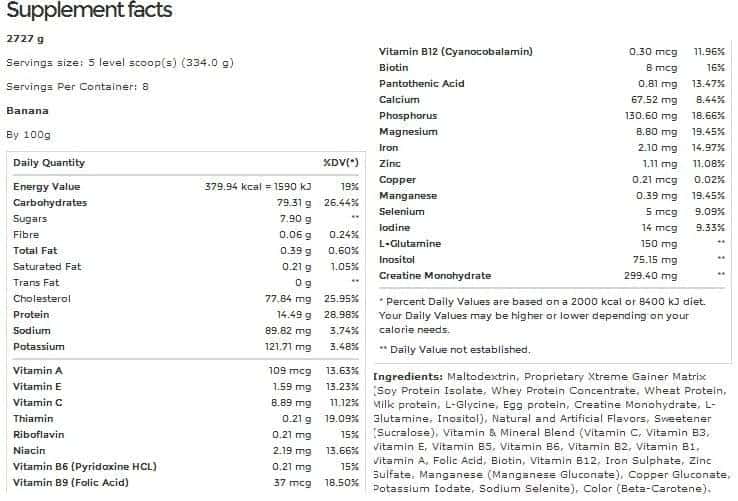 The supplement is available in a 2.7kg bucket and in a larger 5.4kg version and prices are around €25-35 and €40-50 respectively.
We will now analyze this supplement in more detail.
Proteins
Looking at the label we see that the main source of protein in this supplement is soy protein isolate, a low-medium quality and inexpensive protein, never being a first choice in terms of quality as a protein source.
We also found milk proteins, quality proteins and egg protein, which is also an excellent source of protein, however, wheat protein is another of the main sources of protein in this formula which makes it a weak blend.
Carbohydrates
77g per 100g
258g for every 5 scoops
Extremely high values, which makes us wonder if we are not simply buying a carbohydrate supplement.
The source of these same carbohydrates is maltodextrin which, although not listed as sugar, has an action very similar to them, being very similar to dextrose/glucose with an extremely fast absorption.
A good post-workout choice and just that.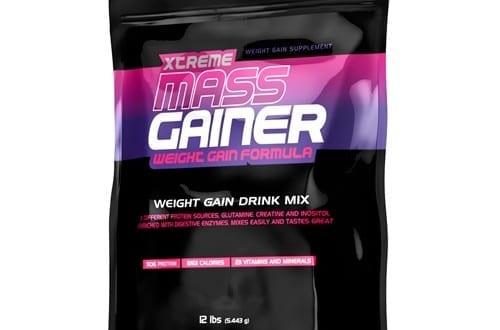 Fat 
Residual values of fat, so there is not much to comment.
Extras
A huge variety of vitamins and in interesting amounts, for those who don't use a multivitamin it's an interesting addition.
Regarding the brand highlights: 
BCAA's – No addition of BCAA's (Leucine, Isoleucine or Valine) is listed in the ingredients, so we assume that the brand was just using the fact that milk and egg proteins include BCAA's to create a "false illusion" of a formula with BCAA's added.
Creatine – 300mg of creatine for every 100g and 1g for every full serving (5 scoops) is simply a weak dose.
Glutamine – 150mg for every 100g of product and 500mg for every full serving (5 scoops), this is an incredibly low dose that will not bring any benefit.
Conclusion
Assuming that the price is around €30 for the smaller version and €45 for the larger version, it is still a weak product, as 77% of the content is maltodextrin and only 15% protein, and most of it is of low quality and cheap.
To give you an idea of what you get with Xtreme Mass Gainer:
In the 2.7kg version, approximately 2.1kg is maltodextrin and 400g protein (from a poor quality blend).
In the doses recommended by the brand (5 dispensers) we have only 8 doses in the 2.7 kg version and 16 doses in the 5.4 kg version which means that in the first version the supplement lasts only one week.
On the positive side, we can highlight the vitamins it contains, but if we were looking for vitamins, a high calorie would certainly not be our first choice.
To conclude, we do not recommend this supplement, there are hypercaloric products with much superior formulas.