A delicious protein shake without whey
A high-protein, fat-free home shake that's incredibly easy and quick to make.
The ideal solution for those who walk in the gym and are looking to add protein to their diet, without the use of supplements.
Ingredients
250g Quark Cheese 0% fat
50g of strawberries
30g of Stevia
200/300ml of water
Preparation
Put everything together in a large glass and blend with a magic wand, or blend in a blender, until you get a homogeneous mixture.
The amount of water is to your liking depending on the consistency you want your milkshake.
In this case we used strawberries to make this recipe, but if you prefer, you can use another fruit, or even mix several.
Banana is an excellent alternative to strawberries in this recipe.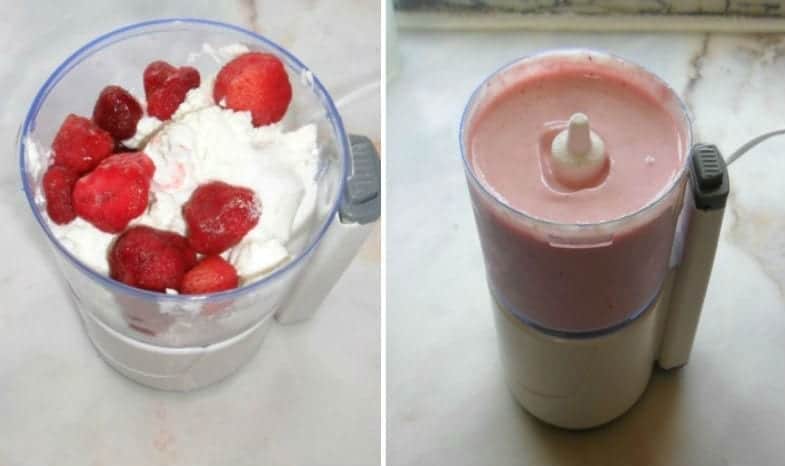 Nutritional value
[box type="shadow" align="aligncenter" ]
Calories - 188 kcal
Carbohydrates - 14g
Proteins - 33g
Fats - 0g
Final result